Featured In

ABOUT JESSE JAMES
Jesse Murphy and James Sears Bryant co-founded Jesse James Films. The production entity focuses on bringing engaging intellectual property to the screen with an emphasis on diversity driven content.
Formerly, Murphy was the head of development overseeing Marlon Wayans' and Rick Alvarez's term deal at Universal Television. His credits include CHICK FIGHT starring Alec Baldwin, HOOKING UP starring Brittany Snow, NAKED (Netflix), MARLON (NBC), WOKE-ISH (Netflix), and THE BAY (Amazon), garnering him a Daytime Emmy Award in 2017. Under the new pact he has setup and sold shows at both Netflix and Disney.
Bryant is the founding partner of the National Litigation Law Group (NLLG) and former President of ProServ Basketball – a division of ProServ. He also served as Vice President and legal counsel of ProServ and counsel of ProServ Television. Bryant is the Executive Producer on the upcoming documentary, WHAT THE HELL HAPPENED TO BLOOD, SWEAT & TEARS? directed by John Scheinfeld and is attached to produce a children's animated series with Laurence Fishburne's Cinema Gypsy Productions based on the upcoming novel, COOKIES & MILK by Shawn Amos.
In 2022, Murphy transitioned from JJF to become the Vice President of Television at Wonderland Sound and Vision. James Sears Bryant continues to oversee day-to-day development of Jesse James Films' immersive slate of programming.
Coming Soon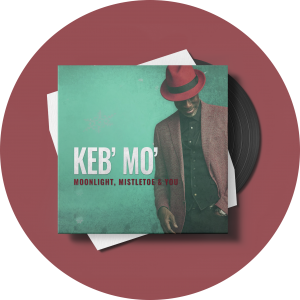 MOONLIGHT, MISTLETOE & YOU
Inspired by 5x Grammy Award Winner, Keb Mo's album comes a new romantic holiday feature. Omar Epps (LOVE & BASKETBALL, House) is set to star in a script penned by Keli Goff (And Just Like That, Twenties). Jesse James Films is producing alongside Concord Productions and BrookylnWorks.
COOKIES & MILK
Inspired by the debut children's novel by Shawn Amos, son of Famous Amos founder, Wally Amos. Our story follows a young boy as he attempts to open the world's first cookie shop with his Dad in a 1970s Hollywood. Jesse James Films is producing alongside Helen Sugland and Laurence Fishburne's (The Matrix, Black-ish) Cinema Gypsy Productions.